Moxie
Strategic Consulting for the Natural and Organic Food Service Industry
Whether you are in the planning stages or you already have a prepared foods department, you will at some point come to understand how distinct the foodservice business is from the food retail business. From labor cost and cost of goods to creating and merchandising the menu, the financial goals and the means to get there are extremely different from those of a grocery store. So despite your and your staff's expertise in the retail and foodservice sectors, you may find yourself struggling to grow your deli /prepared foods department to its full potential.
Moxie Consulting can help.
With more than 15 years of experience in foodservice and deli management, founder Michelle O'Connor will help you navigate the unique and myriad aspects of running an efficient, clean, financially viable foodservice department within your natural grocery or co-op. After an initial conversation to understand your specific concerns, she will present a work plan that will best suit your needs. She can visit your store, help you identify the issues, develop a custom operating plan, share essential tools and train managers and staff. She has a hands-on, creative approach to problem solving that will put you at ease and set you on the path to success.
Moxie provides step-by-step guidance on:
Optimizing Workflow and Workstation Operations
Operating Systems Development,
including manuals and training guides
Food Safety Planning and Review
Production Efficiency and Training
Menu Development and Costing
Costing Software Setup and Implementation
Labor and Staffing Plans
Project Management
Staff and Management Training and Development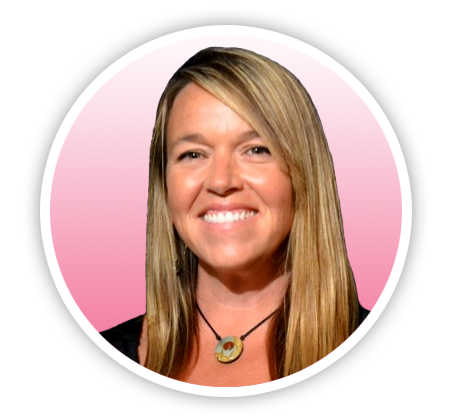 Michelle O'Connor is a chef, customer service specialist, deli operations maven and recipe costing expert. As the founder of Moxie Consulting, she provides strategic, customized operational and recipe costing support to restaurant and food service clients all over the US and Canada. She is a leader in the natural and organic foods industry and specializes in helping restaurants and grocery stores to overcome added competition and inflation pressure by managing food costs.
For the last 22 years, Michelle has been working in the natural and organic foods industry with experience spanning all aspects of food production and management. She has cooked all over the West Coast in fine dining establishments with vegan, vegetarian, ultra-local and farm to table concepts.
After transitioning into grocery management, she led a large team in an organic production kitchen and over 10-years tripled sales and developed a strong and capable leadership that consistently grosses over $4M a year.
She has extensive experience in inventory management and recipe costing using a variety of costing programs and has provided data set up and support to clients for the last 8 years. Michelle provides her clients with expertise and hands-on support to overcome the heavy lifting of entering inventory, conversions, shrink and recipes – ensuring her clients can operate with clean and reliable data. Michelle's keen insight, creative solutions and energetic approach can help any food service operation reach its highest potential.
Michelle collaborates with Thought for Food Consulting to host and present an annual lively and engaging deli operations seminar. For more information visit https://www.deliops101.com
"I have been a close colleague of Michelle's for ten years and think very highly of her work in the food service world. Not just a talented chef who makes and presents mouthwatering delicious food, she is an expert on special diets, nutrition, ethnic cuisine, and the complex ins and outs of the food industry. I have watched her transform her kitchen and service to a high functioning top tier operation. She brings dedication, big picture thinking, a deep knowledge of systems, and a passion for the culinary arts to her work. Her experience, natural creativity, and confidence in all areas of operations gains buy-in from her co-workers and brings strong, lasting results. Whether it is simply tightening operations, building food service systems for ongoing support, or managing a large project, she has done it all.
Including vomiting blueberry pie on the good townsfolk..."
Chris Maher
General Manager, BriarPatch Cooperative
Natural Foods Market
"It has been an honor and a pleasure to work with Michelle. She has served in many different roles for our organization, from board member to workshop presenter to emcee. The articles she writes for our quarterly publication are filled with stories that clearly exhibit the love she has for what she does. She brings tremendous passion and commitment to her work as well as a great sense of humor. She infuses her presentations with joyful enthusiasm that is contagious. She knows her audience and understands how to give the most to them and get the most out of them."
Susan Schechter
Executive Director, Provender Alliance
"Michelle turned our Deli around. Our sales and profitability skyrocketed after her week-long visit to our store. Not only did she refine our processes and procedures, come up with money saving systems, and provide us with some money making recipes, she reinvigorated our Deli staff and helped them believe they could make the Deli great. She is a font of knowledge and has an unending supply of energy to get the job done. The Deli is now the centerpiece of our community."
Vicki Reich
Co-Owner, Idaho Pour Authority
Formerly Store Manager, Winter Ridge Natural Foods
Sandpoint, ID
"My name is Gregg and I am the owner of Winter Ridge Natural Foods in Sandpoint Idaho. My wife and I were introduced to Michelle several years ago. We traveled to Ashland to see the deli she helped build at the Ashland Co-op (it is an amazing place). She was able to share with us what they did and what was working for them. Michelle is very effective. She is in the trenches, she knows what works and how to implement the systems needed to run an efficient kitchen. I highly recommend her.
Michelle has been to our store twice. Once to help us get started with our self-service hot bar and then a year later for a follow up. She has shown us the benefits of Chef Tec, a costing program that ensures we are meeting our margins, and what our labor costs should run, depending upon the size and growth of the deli. Michelle also helped us put in place job descriptions for each position, performance evaluations, recipes, and other essential groundwork for a strong infrastructure. She is a wealth of useful information and experience.
Through hard work, great employees and Michelle's help we have grown our deli by over 300% in the last three years. Build it they will come!"
Gregg Prummer
Owner, Winter Ridge Natural Foods
Sandpoint, ID
"Michelle is an outstanding resource and has helped us immensely in our recent kitchen design, deli hot-bar configuration, work-flow systems as well as recipe development. She is a pleasure to work with, takes great care to understand her client's needs and is timely and efficient. I highly recommend her services!"
Joe Hamilton
President, Pilgrim's Market
Coeur d'Alene, ID
Grab a cuppa green bulletproof matcha chai, espresso, or whatever you're into and head over to Moxie's
Kitchen Thyme blog
to learn some tips and tricks of the trade, add new recipes to your rotation and enjoy a story or two along the way.
Contact
Phone: (541) 941-7978